After School Tutoring for our Junior High School starts Monday, September 26!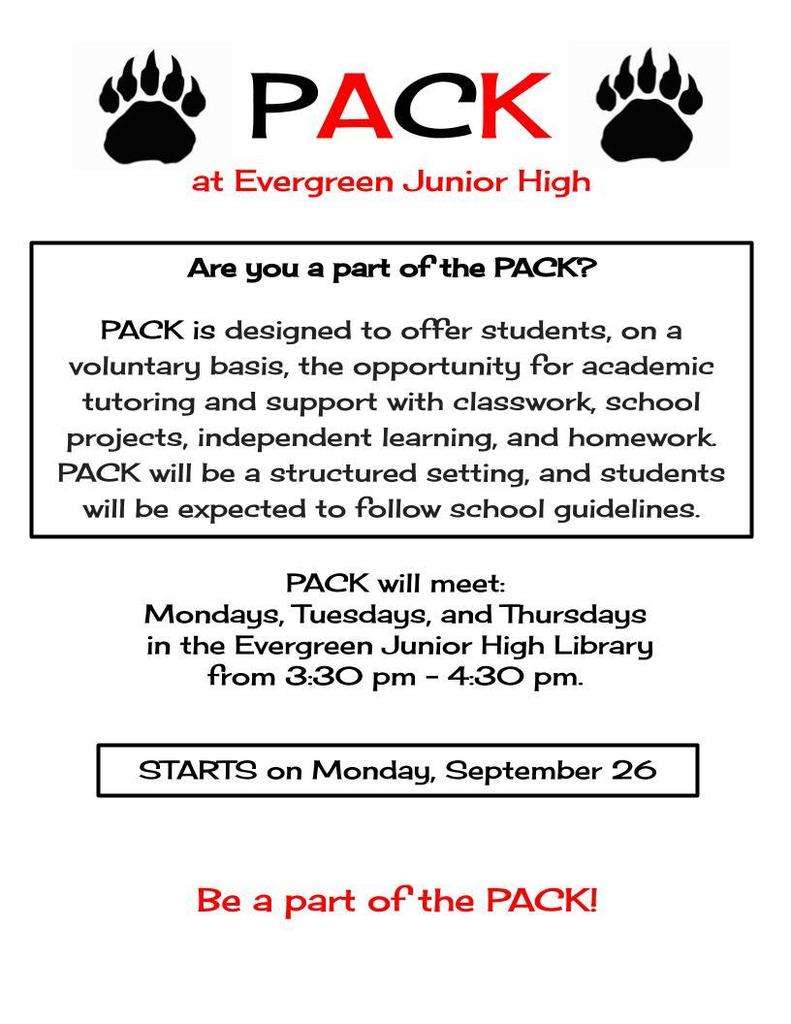 Join us at our Junior High School for Open House Night!! Come meet your child's teacher(s) and see where they attend classes...TONIGHT from 6:30 - 8:00 pm!

We're Hiring! Call us to find out about our benefit package...(406) 751-1111. Applications being taken online at:
www.evergreensd50.com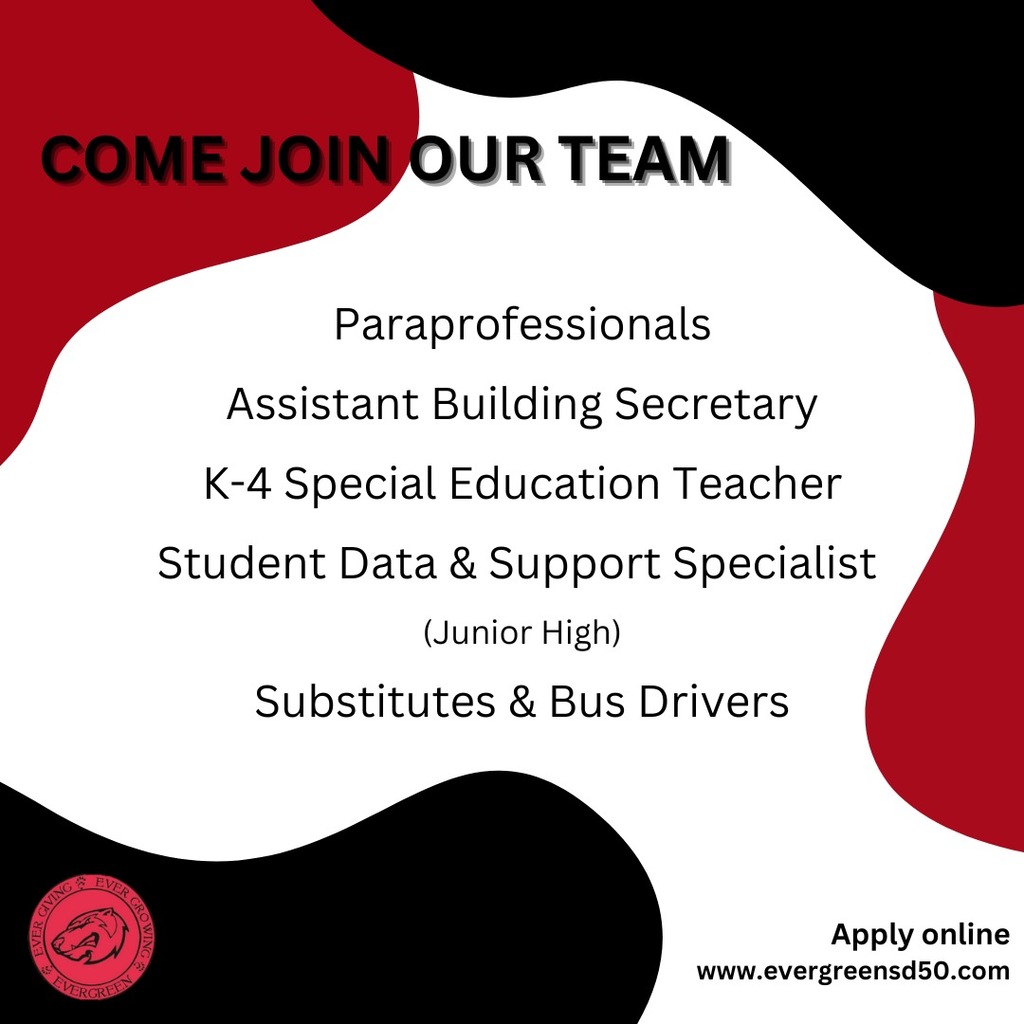 We would love to have you as part of our Evergreen team!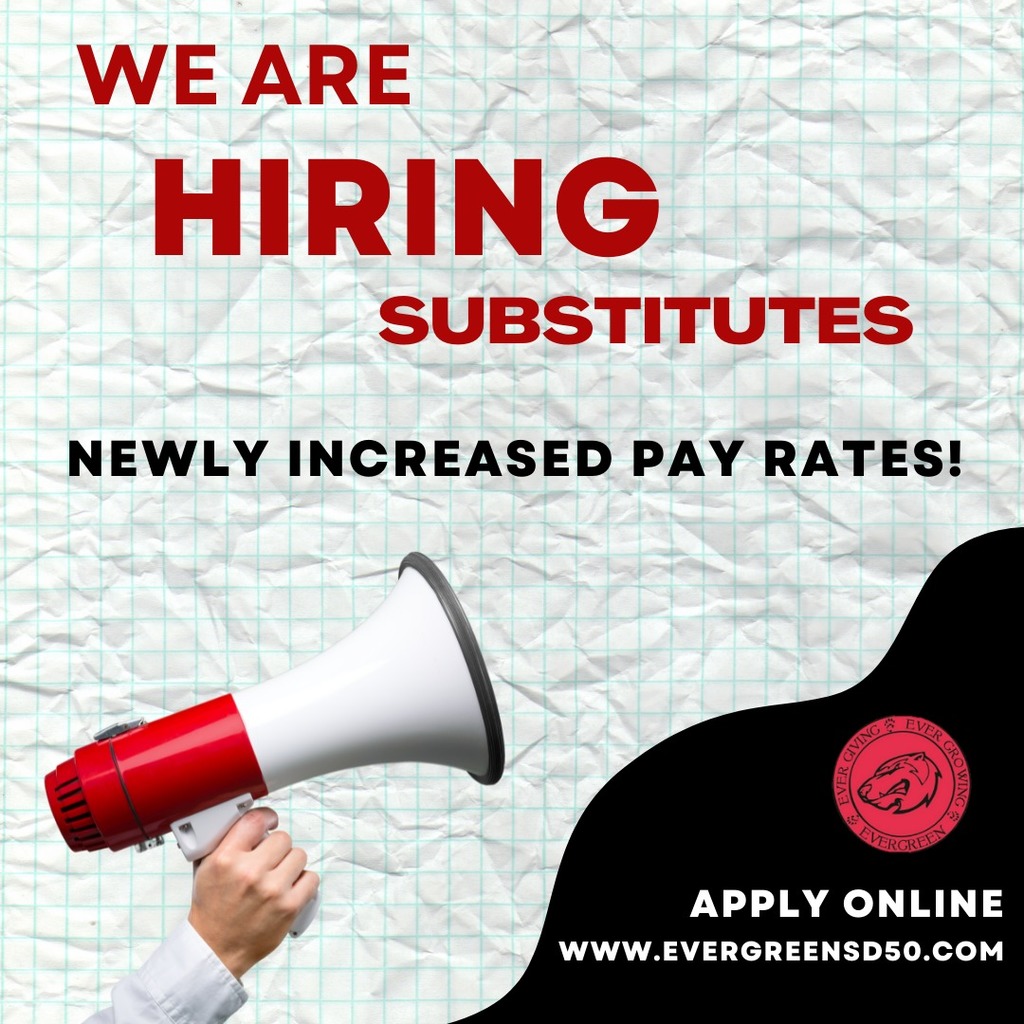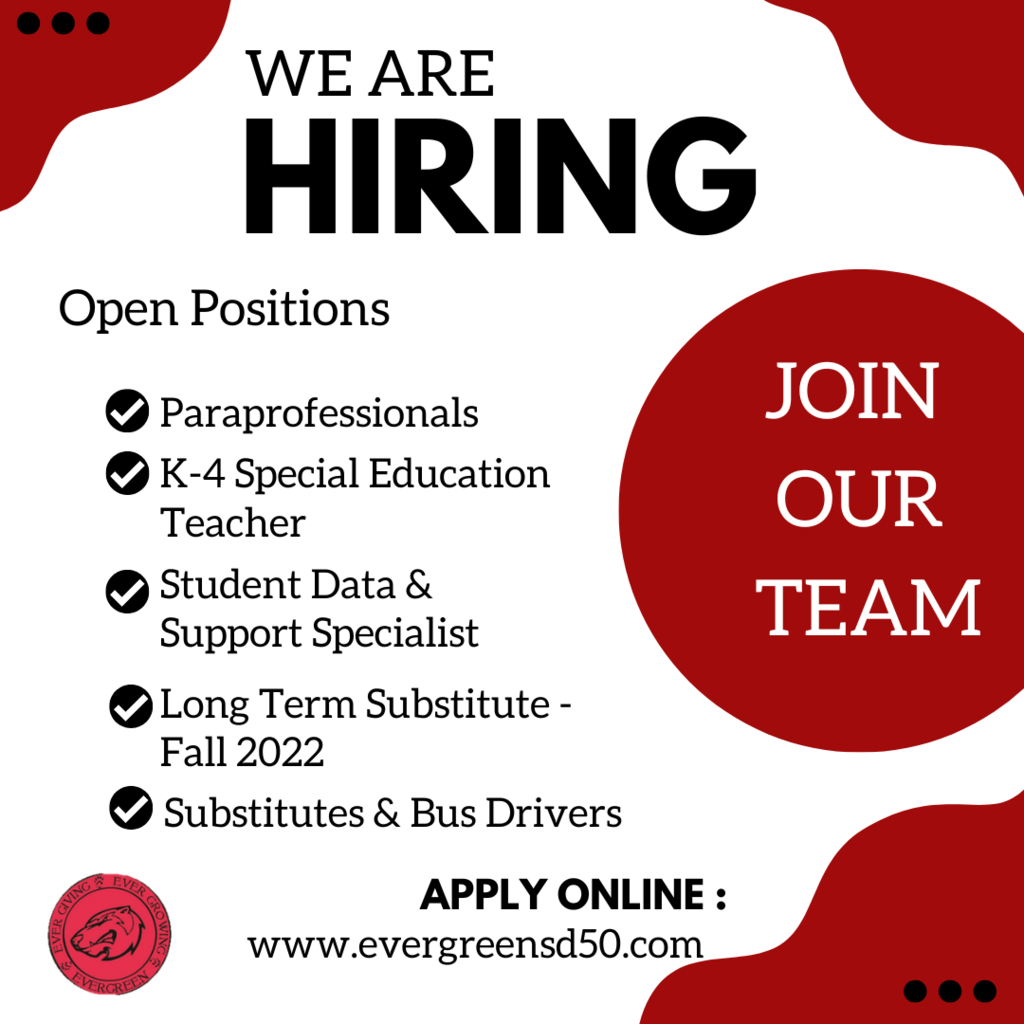 Don't Forgot! It's Early Release TODAY!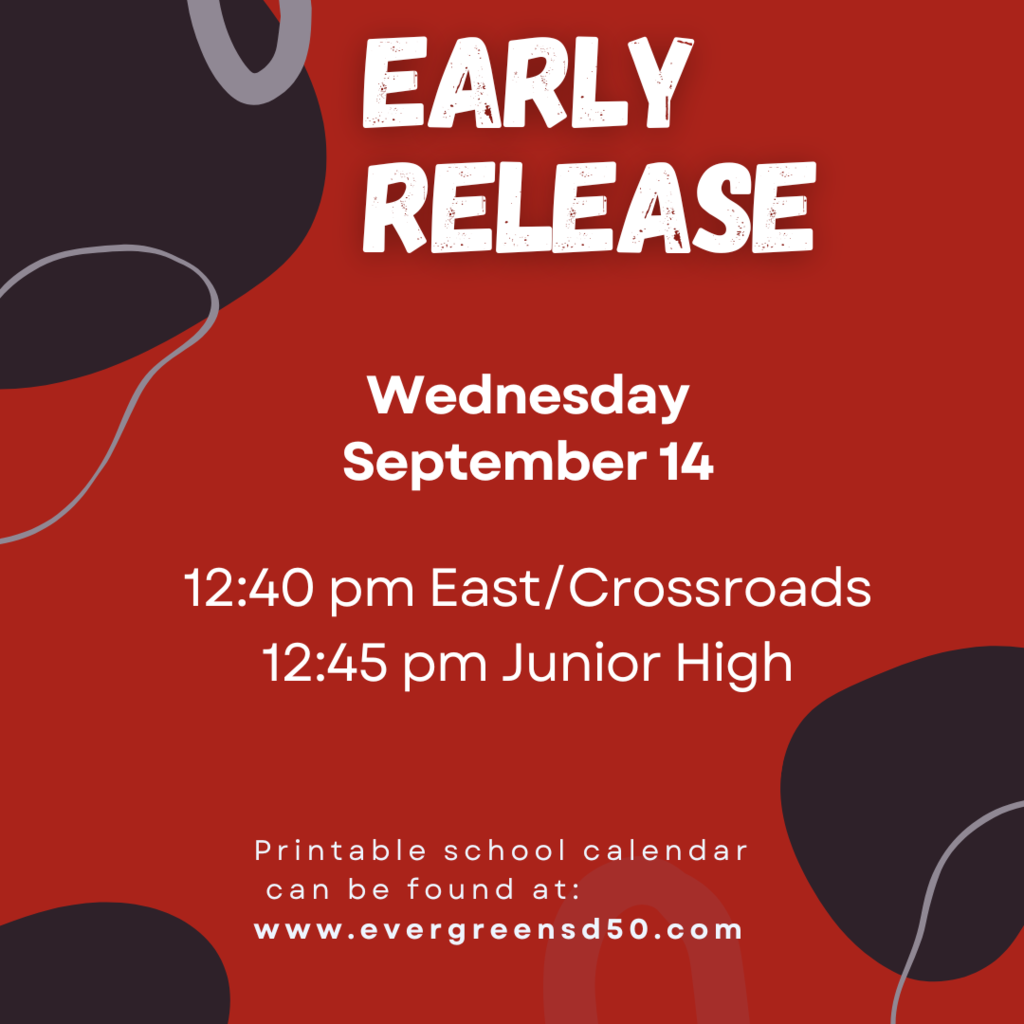 First Early Release Day is coming up Wednesday, September 14. Mark your calendar!!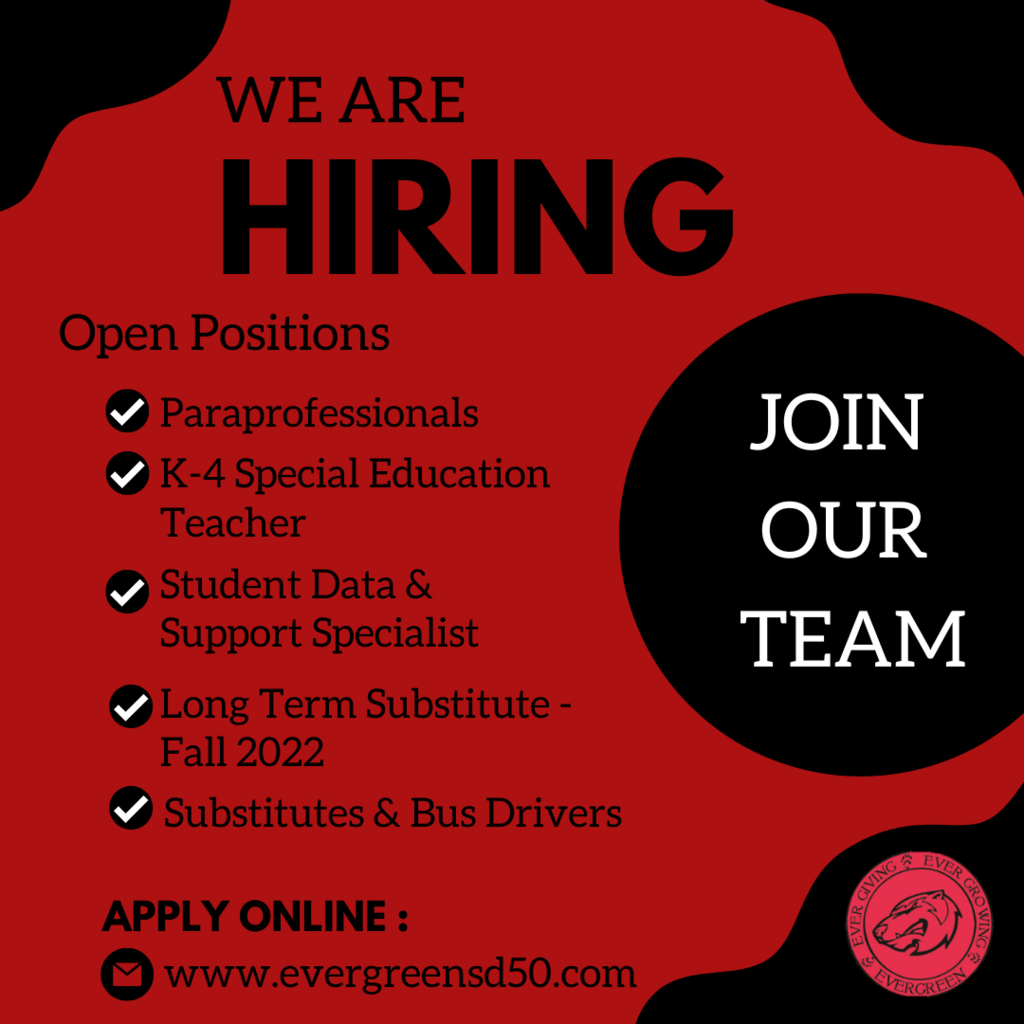 Long term substitute needed for Fall 2022. Contact 406-751-1111 for more information or apply online at:
www.evergreensd50.com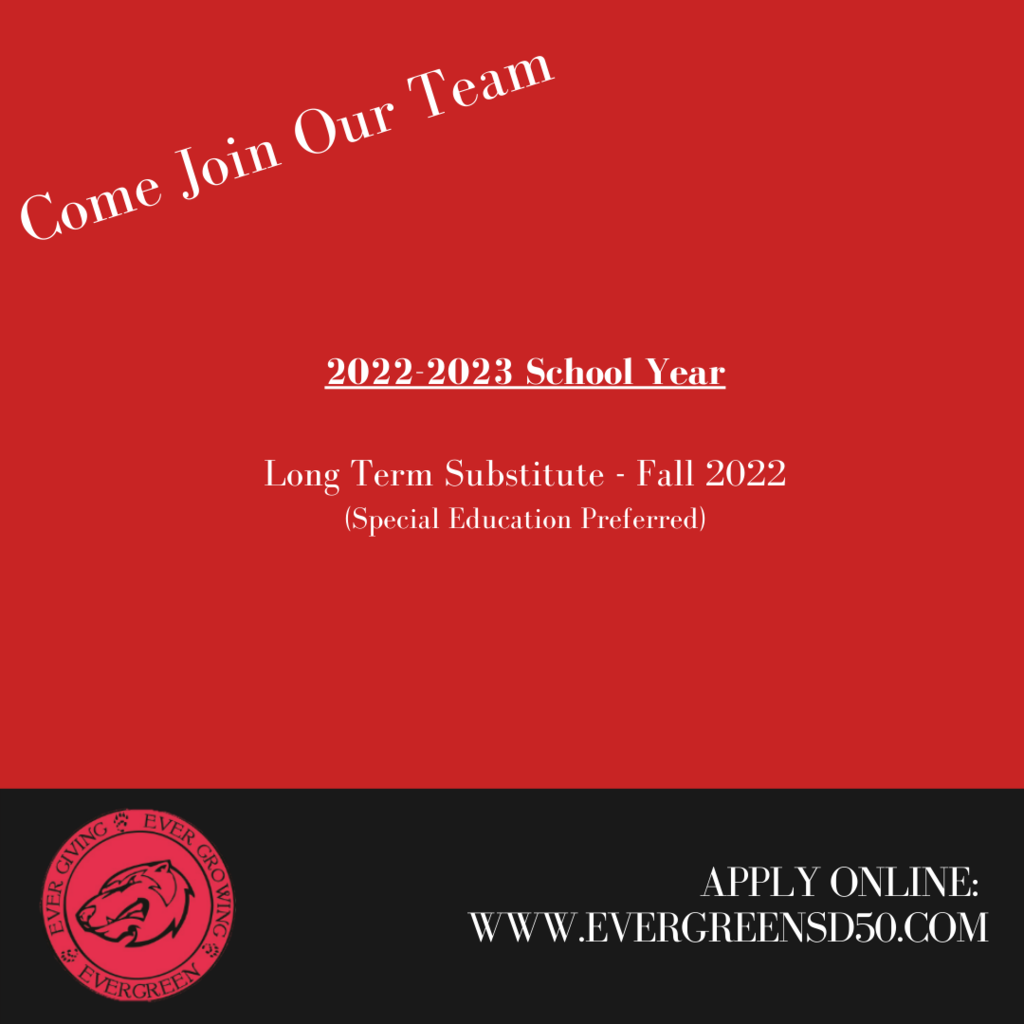 It was a great first day in Kindergarten!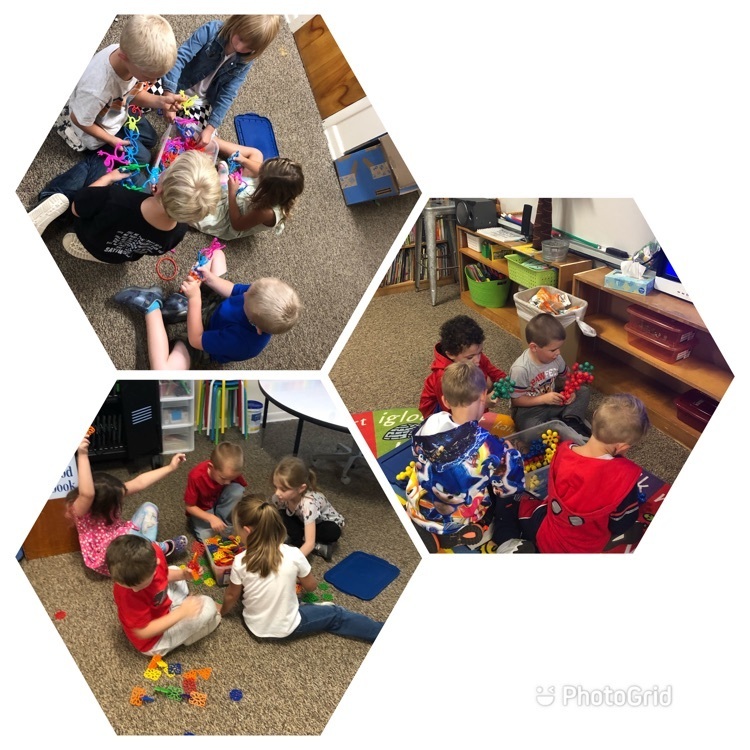 Evergreen schools would like to welcome our new school resource officer, Deputy Geno Cook. Welcome to the team!

We are grateful for this volunteer board of trustees and for their commitment to our district and community! Thank you, Jim, Jon, Tamara, Dave, and Paul!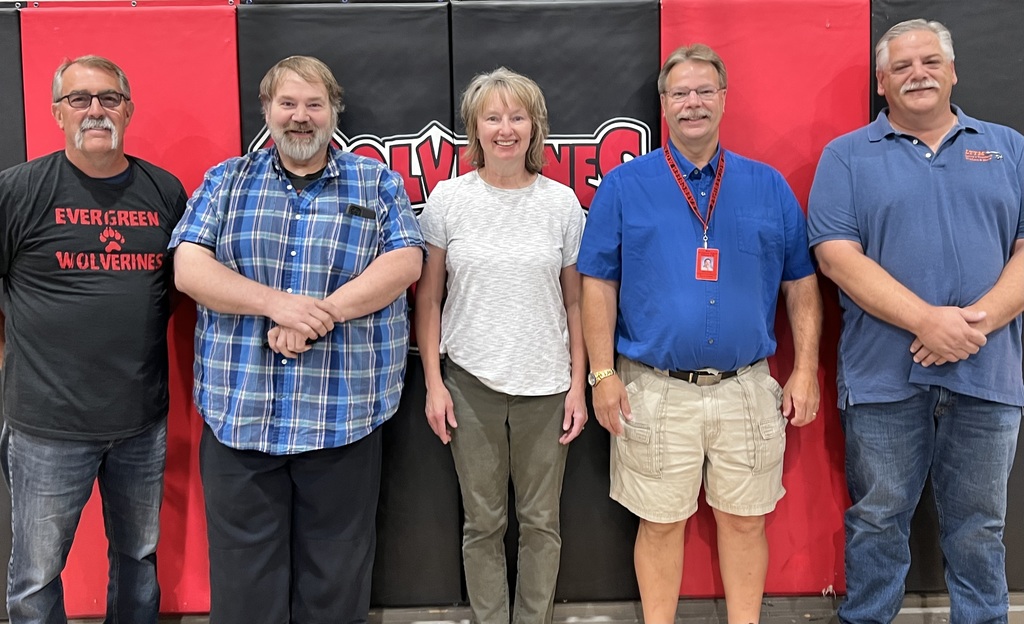 FROM: CINDY MURRAY, GENERAL MANAGER, FLATHEAD COUNTY WATER DISTRICT #1 - EVERGREEN September 2, 2022 10:00 a.m. The District has received testing results that are completely clean, meaning there is no evidence of bacteria in our drinking water system. We have provided those results to DEQ, and they have authorized us to issue a notice that the BOIL WATER ADVISORY IS LIFTED. We have been monitoring the repairs that were made to our controls and to the emergency notification system and all repairs are in good working order. Our system is being operated safely and reliably.

Love seeing our students and staff celebrated--lots of great things happening in the Evergreen School District!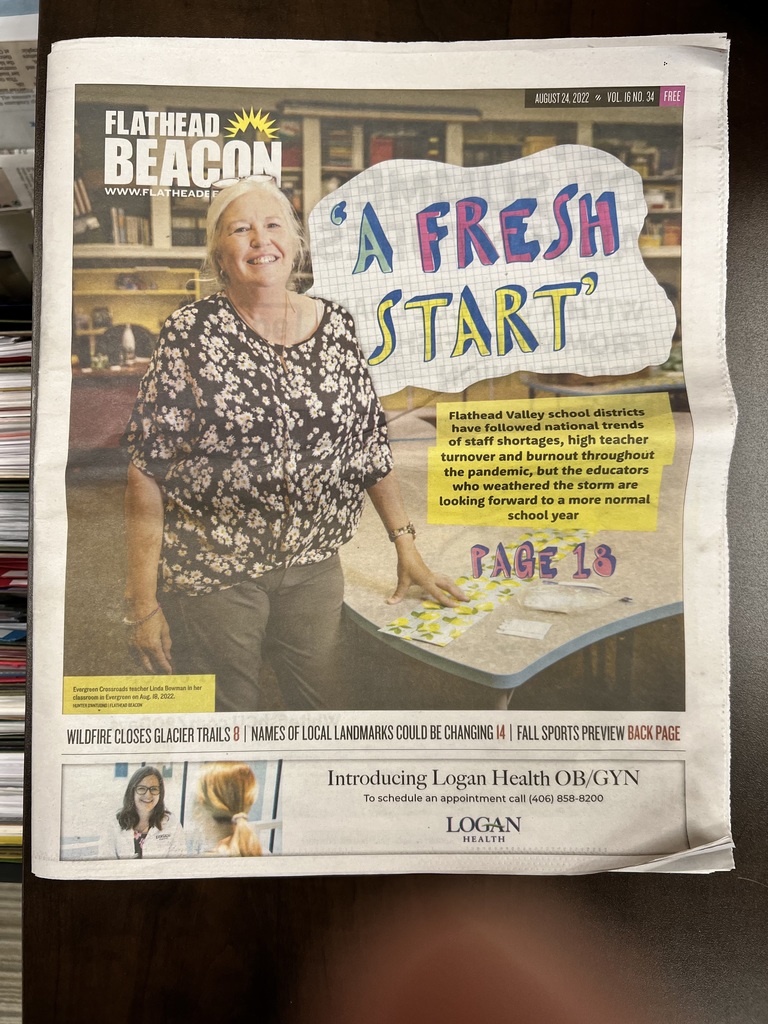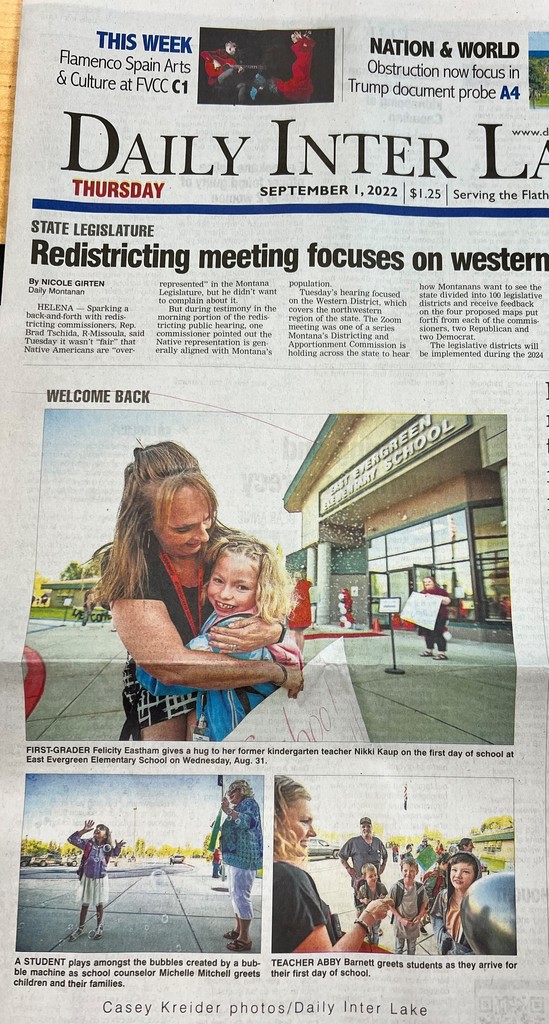 No school on Monday, September 5th. Enjoy a Happy Labor Day!

We are so happy to have our junior high students back. Even our teachers are getting in shape for the new school year.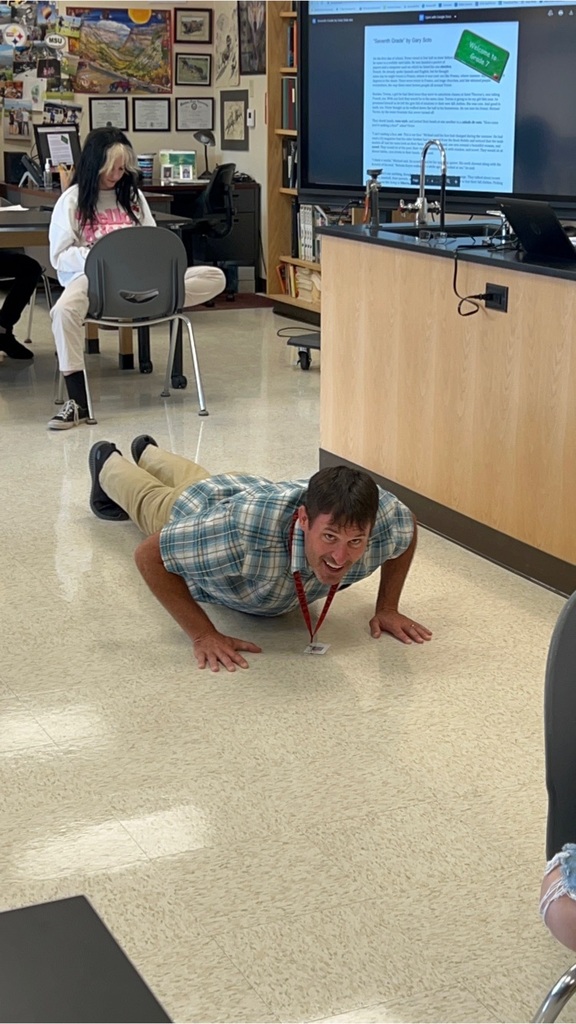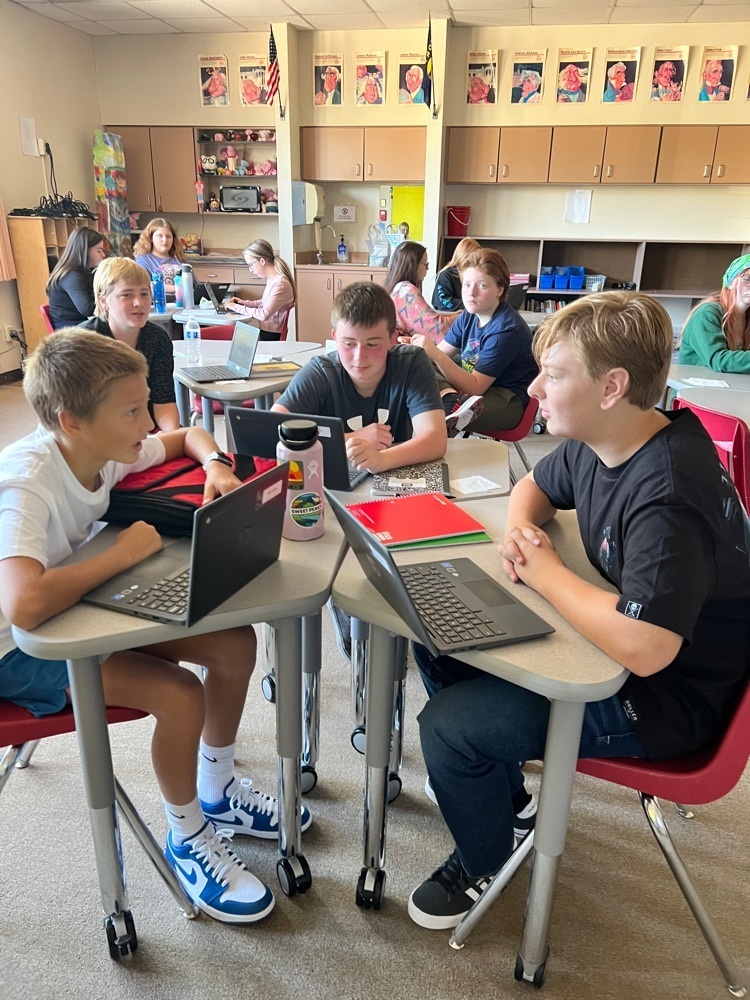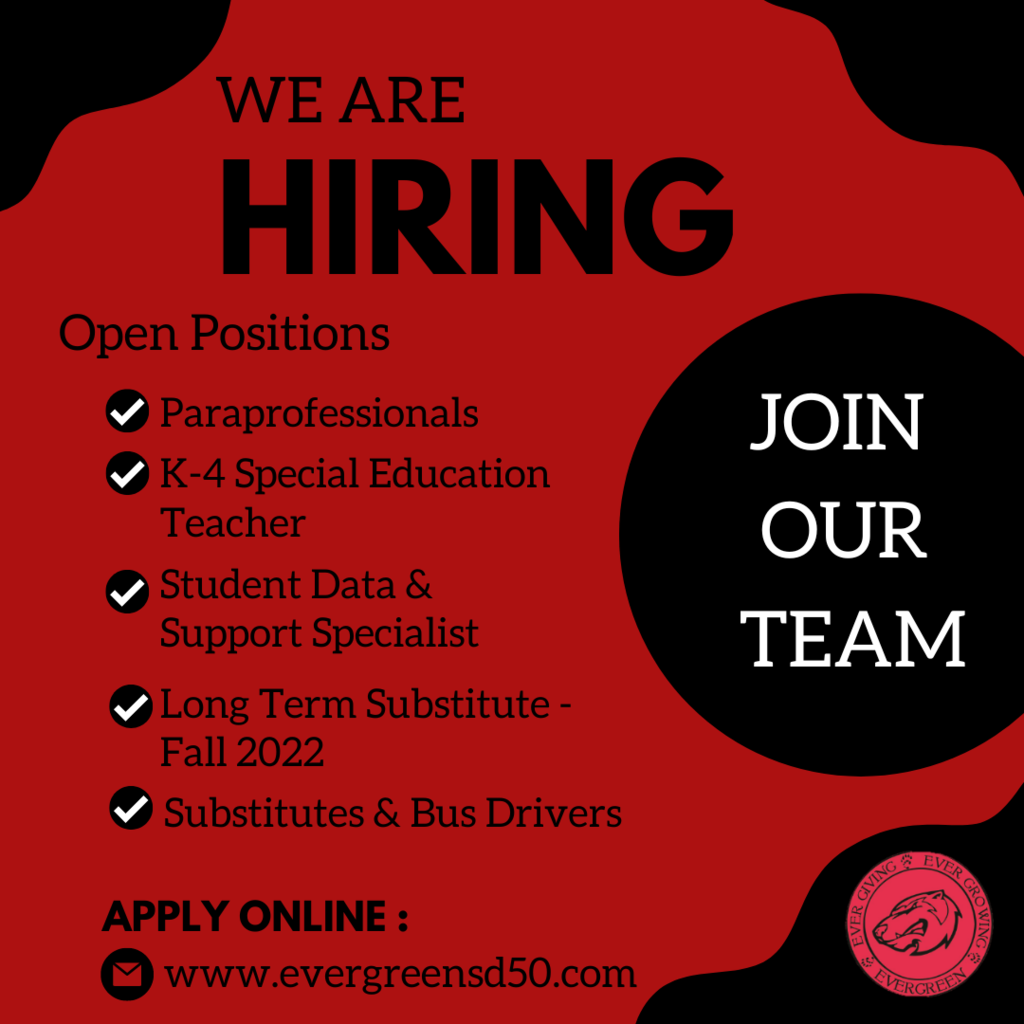 Kids are back and ready for a great day at East Elementary!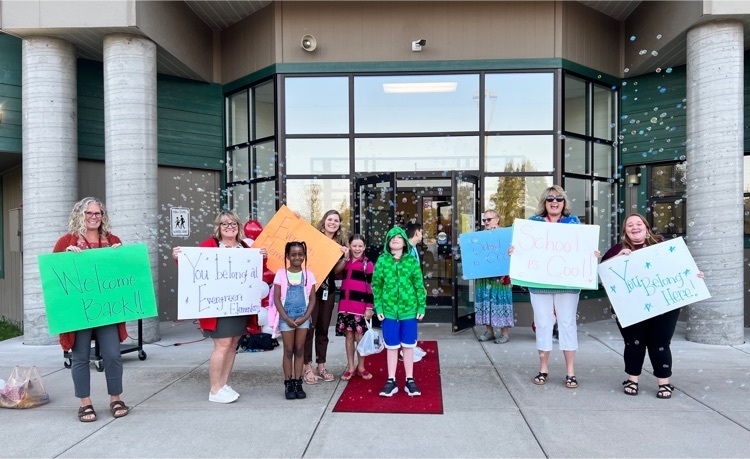 Welcome Back Wolverines!! Have a great first day of school!

Thank you, Pepsi of Kalispell! Pepsi heard our district doesn't have drinking water due to an Emergency Boil Advisory for our area. They surprised us by donating and delivering pallets of bottled water, ensuring our students having drinking water to start school tomorrow!