About Evergreen School District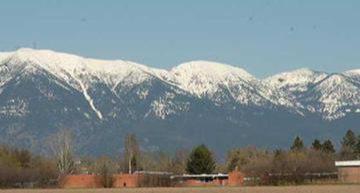 The Evergreen School District is in its 121st year of continuous operation and is located in beautiful Northwest Montana, near Glacier National Park, Flathead Lake, and Whitefish Mountain Resort. Located in the heart of the Kalispell area, Evergreen is an unincorporated community with its own Chamber of Commerce and Rotary Club. There are approximately 3,201 registered voters and 8,416 residents in Evergreen. The District boundaries are approximately three miles wide, and, as a result, no bus transportation services are provided for students. All students walk, ride bikes, or are car riders to and from school each day.

As the 43rd largest school district in Montana (of almost 400 districts) and the 3rd largest K-8 school district in Montana, the District has approximately 650 students and 127 staff. The District has a Preschool - 4th-grade elementary school, a 5-8 junior high school, and hosts the Evergreen Crossroads Program. Preschool, Early Kindergarten, and Crossroads registration must be pre-approved. Contact our Special Services Department for more information.
The District's vision is to be a District that equips students with skills, resources, and resiliency to adapt, thrive, and positively contribute to our rapidly changing world. The District's mission is to enable students to become responsible citizens and lifelong learners by ensuring quality instruction in a nurturing environment. The District's Credo is Ever Giving; Ever Growing; Evergreen. The District's goals are to improve student achievement and learning, to improve systematic analysis and allocation of resources, and to improve climate and culture.

Some strengths of the District culturally are providing a caring and nurturing learning environment; celebrating the successes of students, staff, and community; working together with our close-knit community as the Evergreen team; and working with a strong, stable board of trustees committed to the success of students and staff. Some strengths of the District academically are using data to improve teacher instruction and student learning; implementing digital learning across multiple platforms and for various uses; providing inclusive classrooms where students work together to achieve; and collaborating with partner high schools to ensure student success. In addition, both Evergreen School District schools are fully accredited (by the Montana Office of Public Instruction) at the highest level with no deviations and no corrective action plans required, and the District is fully accredited by Cognia.

The District has a College, Career, and Citizen Ready Summary to share expectations that students be well-prepared, well-rounded, productive citizens who give back to their community. For College Ready, the District looks at course proficiency rate, aimswebPlus Assessment proficiency, and Smarter Balanced/CRT proficiency. For Career Ready, the District looks at attendance, co-curricular participation, and community service. For Citizen Ready, the District looks at responsibility, citizenship/teamwork, and quality of work.
The District is a Google Workspace for Education District, and students have daily access to computers, iPads, and Chromebooks in all grades, with all students K-8 having one-to-one access to Chromebooks. The District recently upgraded from a 50Mb connection to a 500Mb fiber-optic connection, and we also upgraded our internal wireless network to improve performance and security. Evergreen School District was one of seven districts visited in the state of Montana on former Governor Steve Bullock's "Back to School" tour, where the former Governor highlighted the District for its use of technology and noted that Evergreen's technology plan was a "model for schools across the state".
Mission Statement
To enable students to become responsible citizens and lifelong learners by ensuring quality instruction in a nurturing environment.