Glacier High student volunteers helping in our East Evergreen classrooms.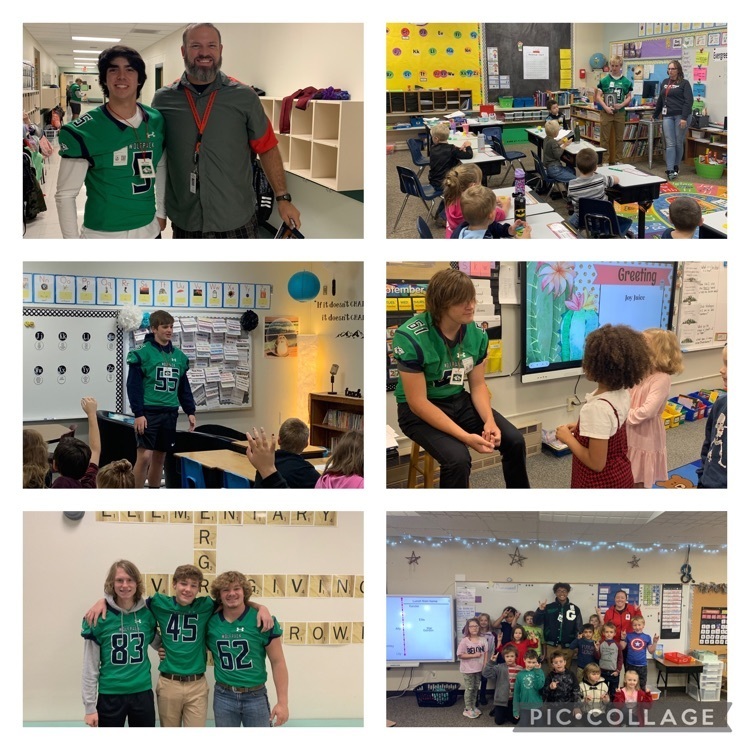 We had some special volunteers at East Evergreen Elementary!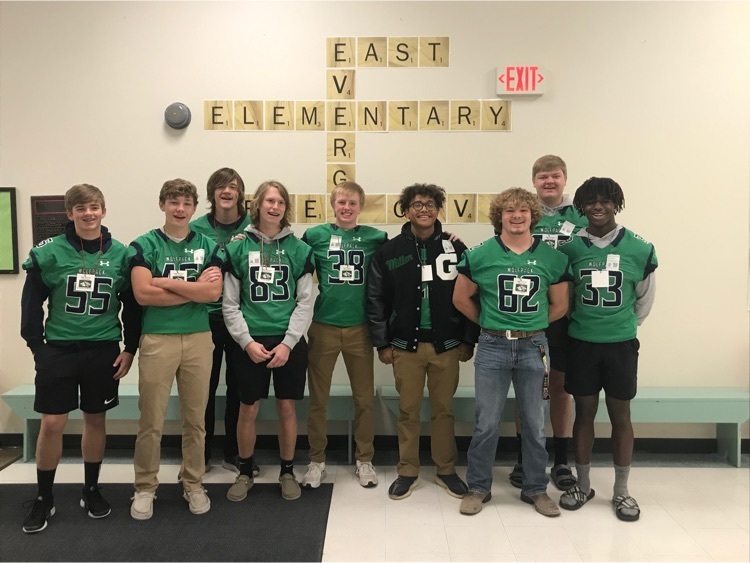 Evergreen Cares Clinic is open for Medical: Mondays 1- 5 pm and Thursdays 8-11:30 am and Behavioral Health: 8 am—4 pm. For questions and clinic appointments call 406-607-4900.

We are hiring an Assistant Building Secretary at our Junior High School. Part-time position with benefits. Apply online...
www.evergreensd50.com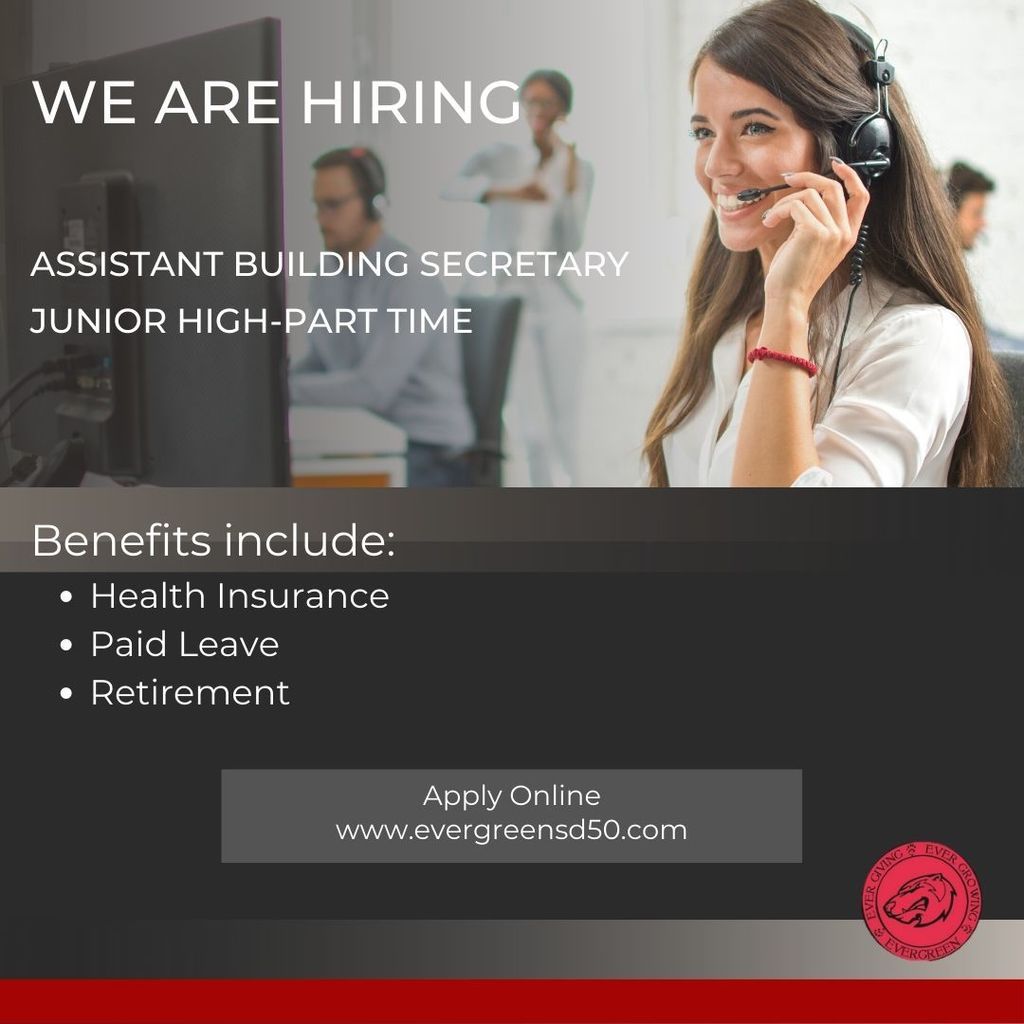 There is no school on Monday, October 3, as teachers will be in planning. See you back on campus Tuesday!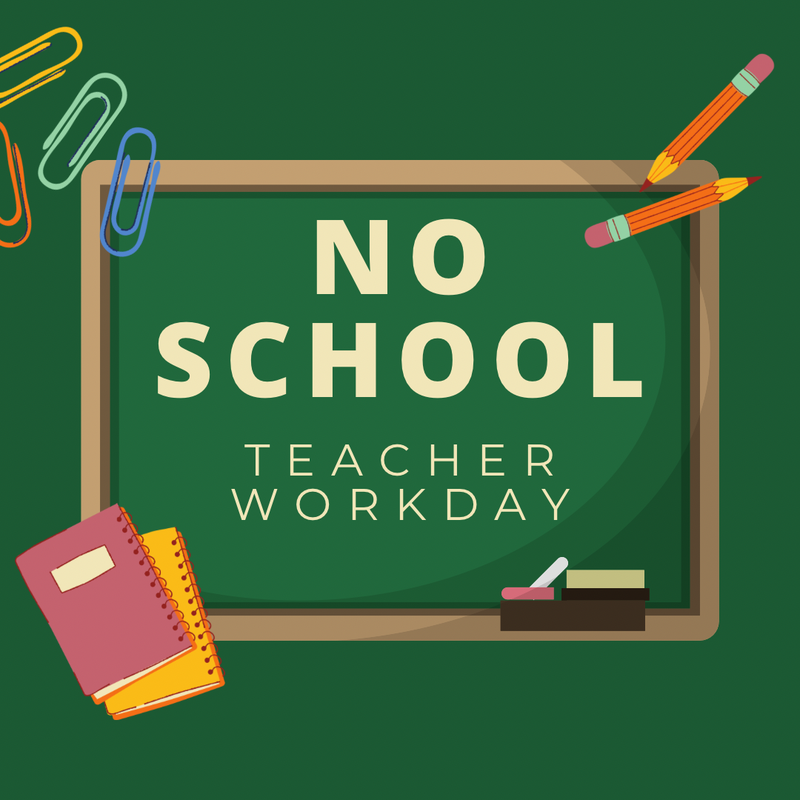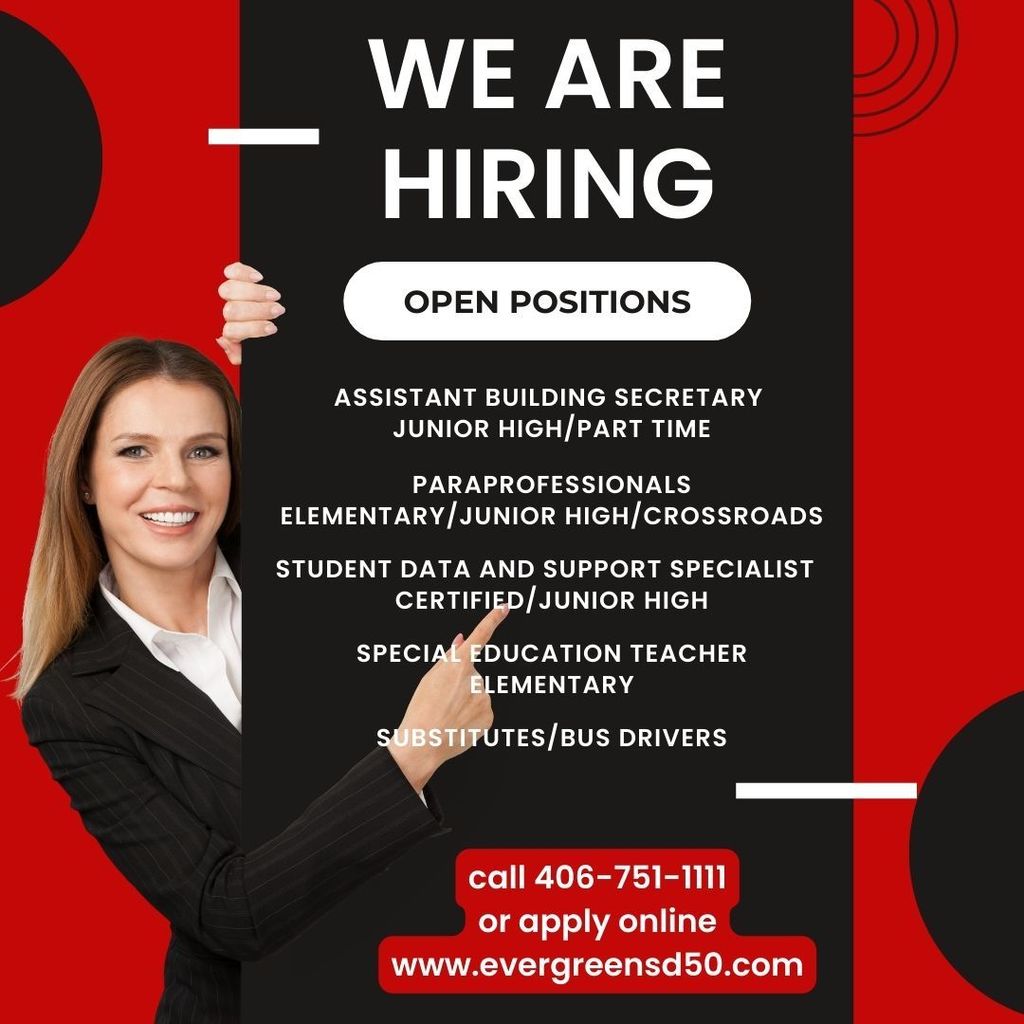 What an honor it is to have so many Evergreen alumni serving students in our schools! Once a Wolverine, always a Wolverine!

Evergreen eighth graders used picture books to identify figurative language and sensory details.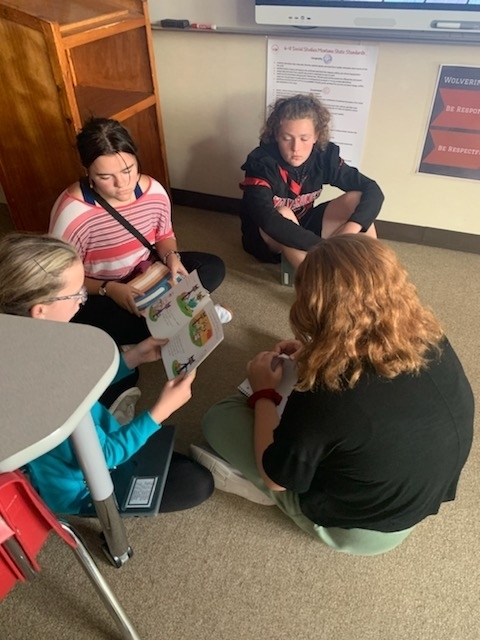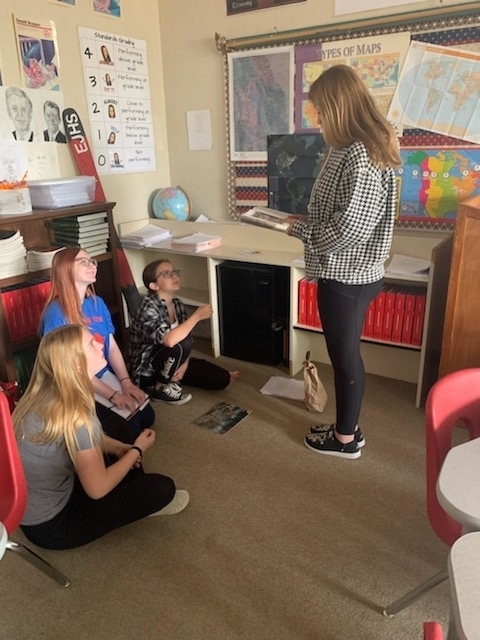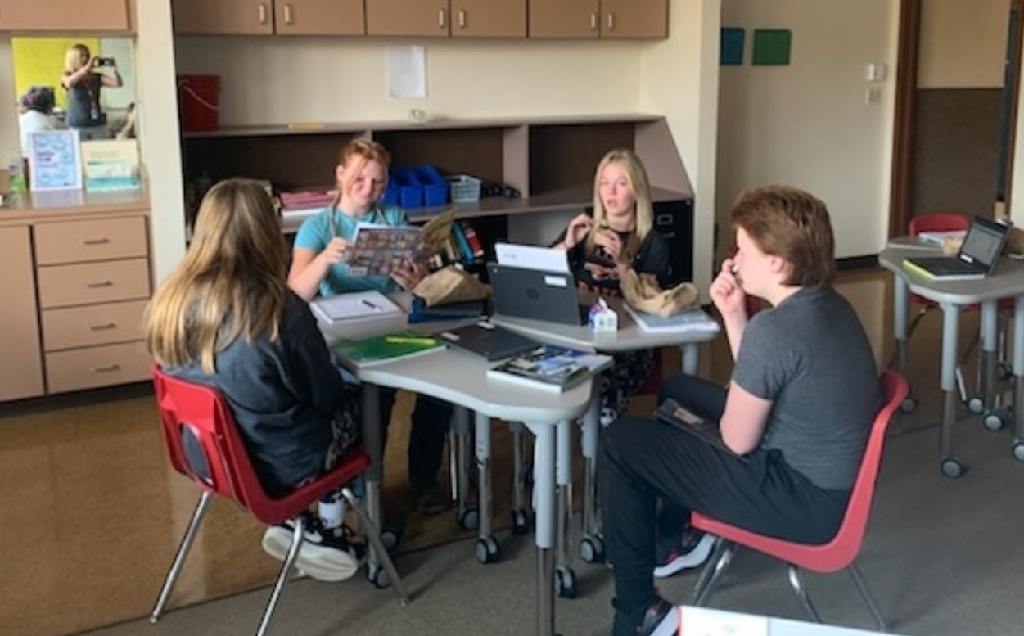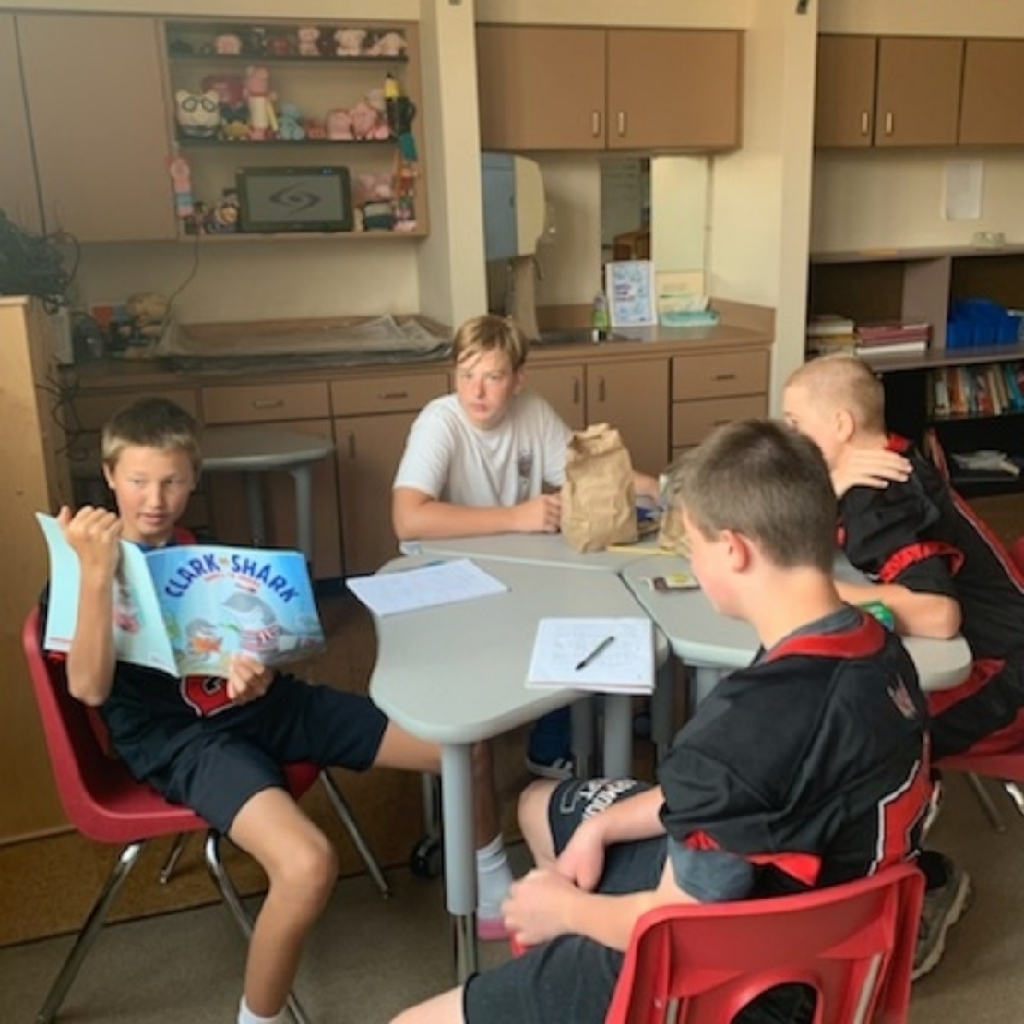 Kicking off the first of the 8 Days of Eighth Grade. Two former, amazing, Evergreen Wolverines and several dedicated teachers made it all possible.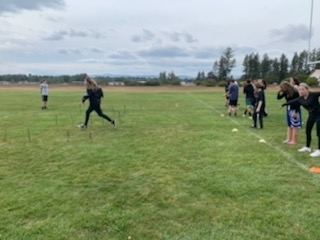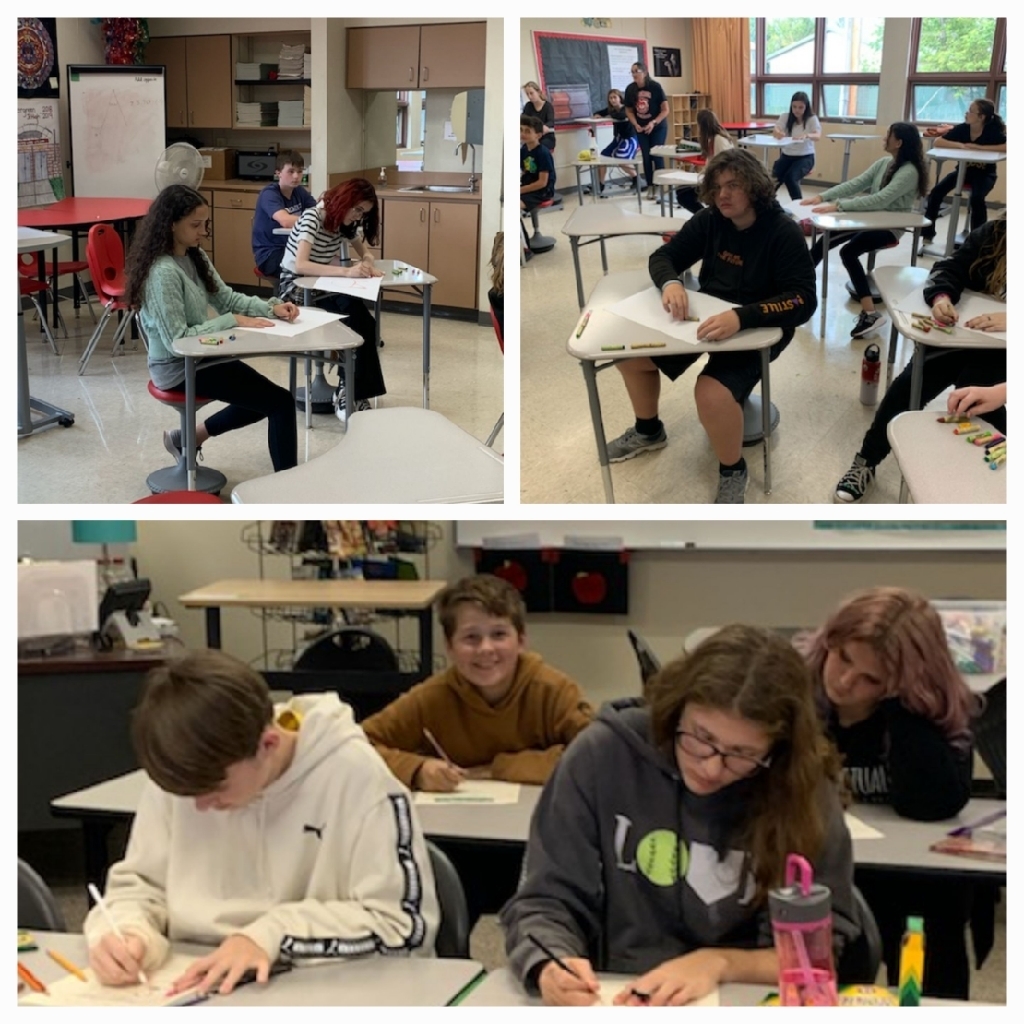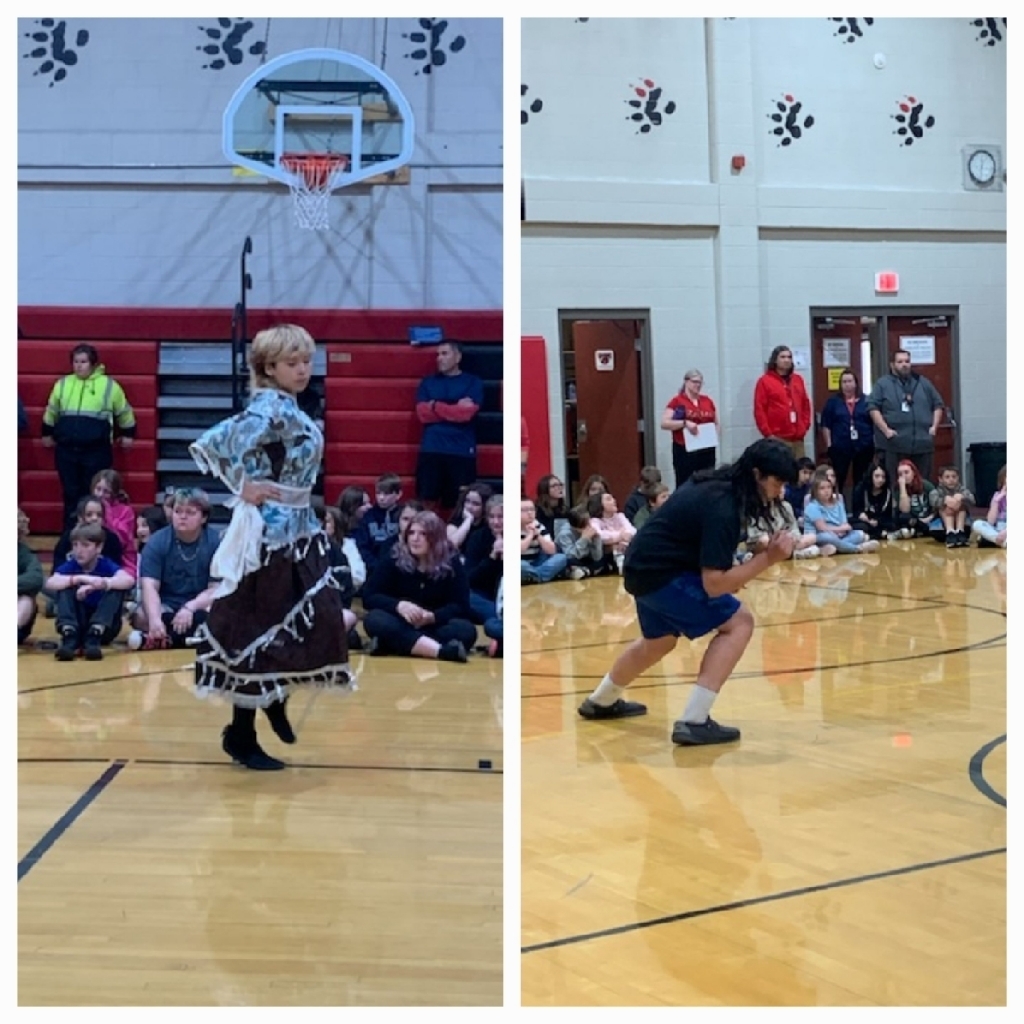 It takes a team, and we sure do have a great one!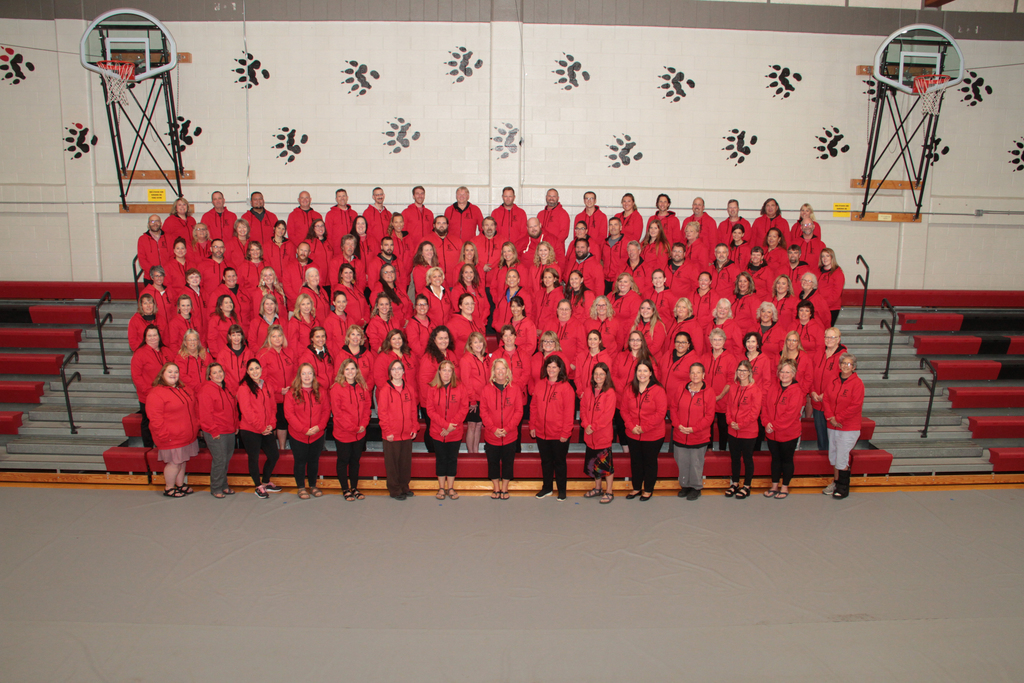 Child Find is coming up Monday, October 10, 2022 from 8:30 a.m. - 11:30 a.m.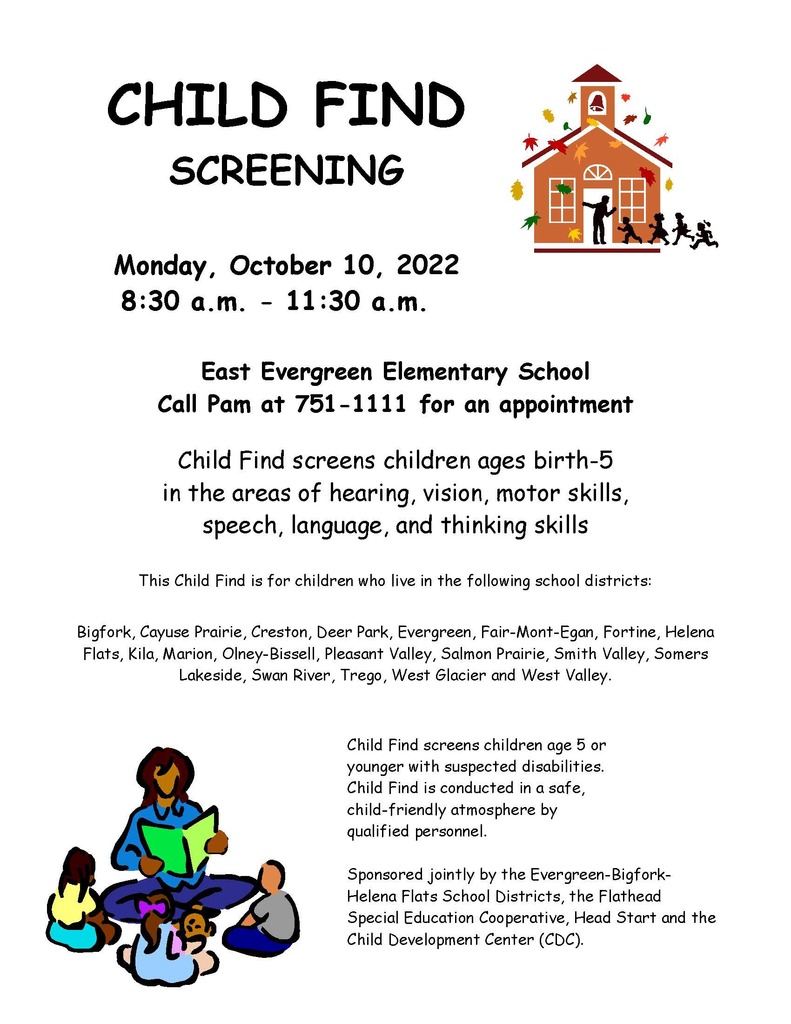 Crossroads students enjoyed an afternoon at Glacier Highline and conquered their fears. The staff at Glacier Highline were patient and supported all of our students.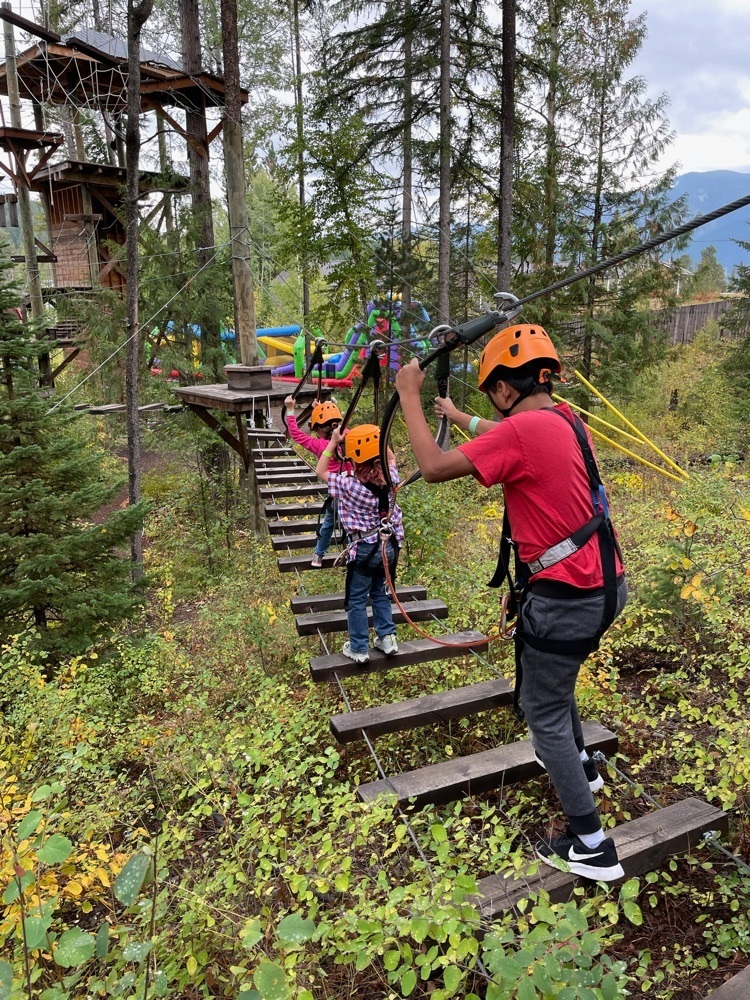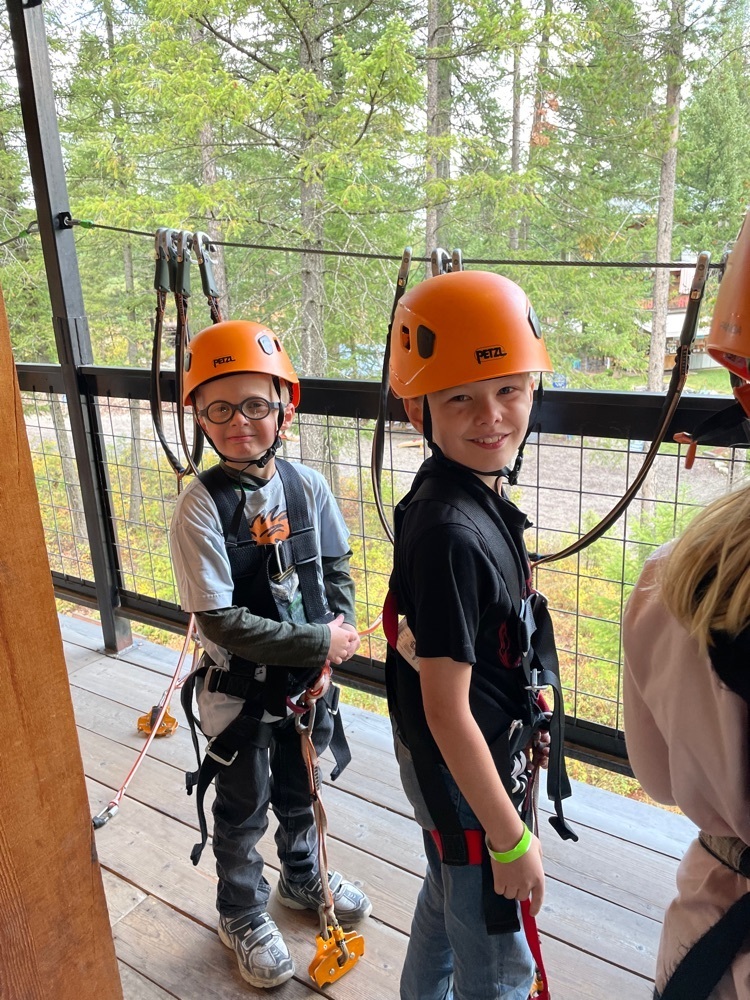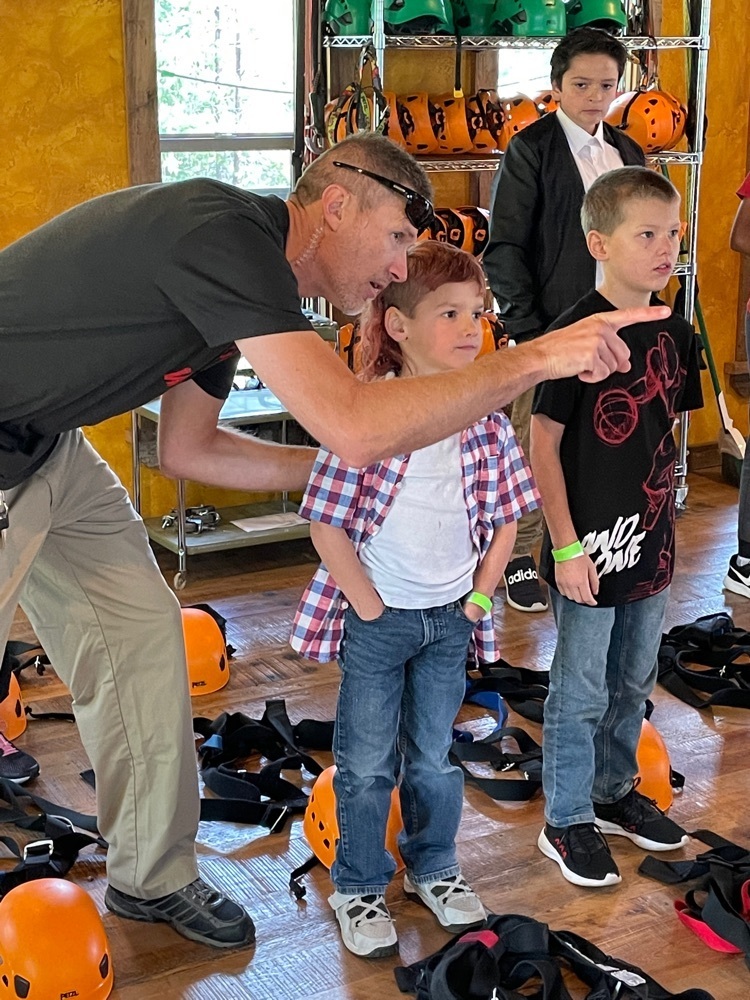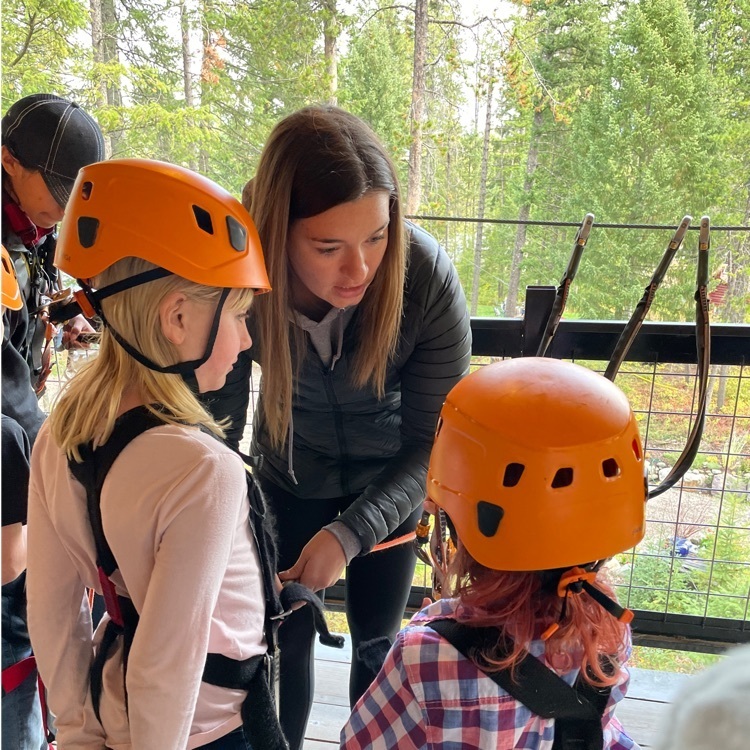 Evergreen School District is proud to offer FREE adult education classes throughout the year to our families and community members. This is a great opportunity for you to enjoy some personal learning and to tour our facilities that you help support. To sign up for any of our FREE adult education offerings, please click on the registration link next to the class description below. Class sizes are limited and are on a first come first serve basis. Keep watching our website as more classes may be added this year. If you have any questions, please call Kim Anderson at 406-751-1131 ext. 2238 or via email at
kanderson@evergreensd50.com
. Need to learn to relax? Come join us for our Resilience Yoga Class. This class incorporates mindful breathwork, gentle stretching and grounding poses, hatha (sun and moon) sequences, ending in a nourishing body scan meditation. The pace is slow to moderate. The intention of this class is to practice yoga techniques that rejuvenate the body and calm the mind, a formula for building and sustaining resilience for life's stressors. All participants will need to provide their own yoga mat. Classes will begin October 4, 2022, and run through December 20, 2022 (with the omission of November 1 and November 22). Classes are on Tuesdays from 5:00 pm to 6:00 pm weekly. To get your calm on, register here. Looking to be more graceful on the dance floor? This year we will be learning "The Night Club Dance", a slow, smooth partner dance with gliding and sweeping motions. It can be applied to a variety of music genres. Come with a partner or come alone. All are welcome. Instruction will be for the beginner and beyond. Classes will begin January 24, 2023, and run through February 28, 2023, each week on Tuesdays from 7:00 pm to 9:00 pm. To sign up, register here. Want to be creative? Got a ton of pictures waiting to be utilized? Sign up for our Scrapbooking Class. All materials, except your precious memories, are provided free of charge. Classes begin February 21, 2023, and run through March 21, 2023. Classes are held weekly on Tuesday nights from 6:00 pm to 8:00 pm. To start "building" those memories, register here. Best regards, Kim Anderson Evergreen Junior High Principal

REMINDER: After School Tutoring for our Junior High School starts Monday, September 26, 3:30 - 4:30 pm.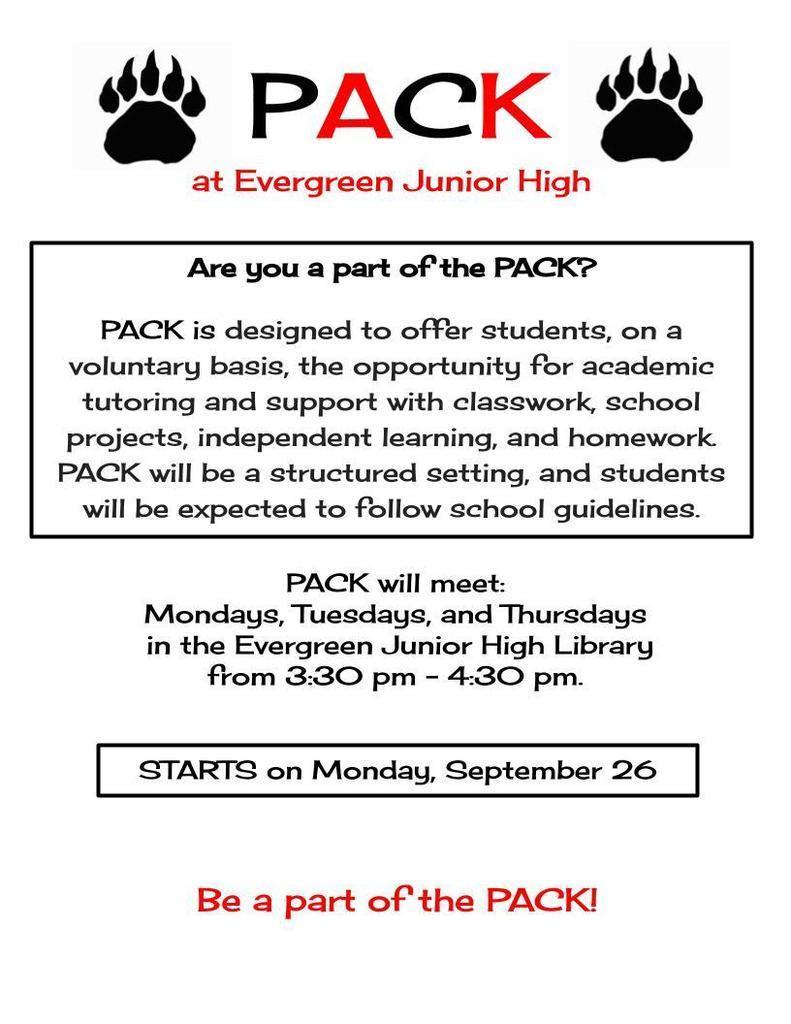 It's time to come and meet your child's teacher and see where they spend their day!! East Elementary Open House is TONIGHT, September 22, 6:30 - 8:00pm. See you there!!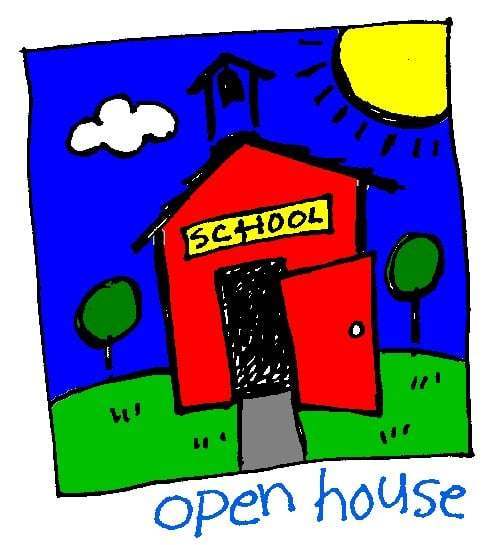 2nd graders hard at work.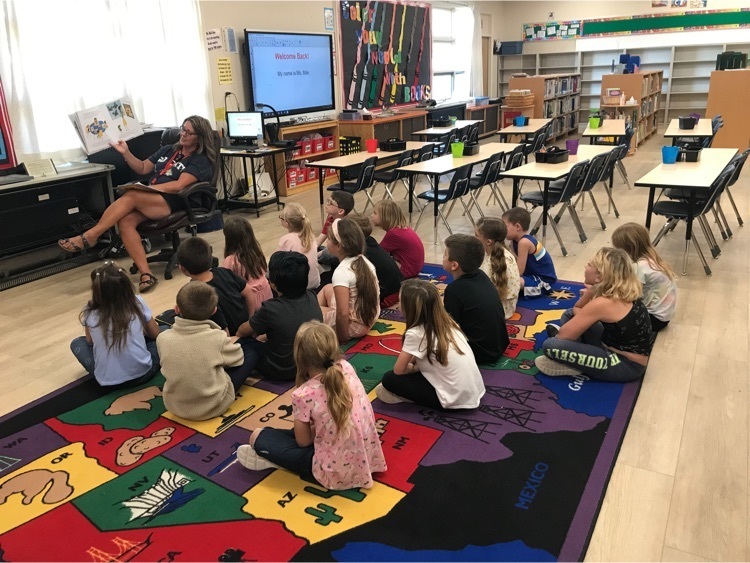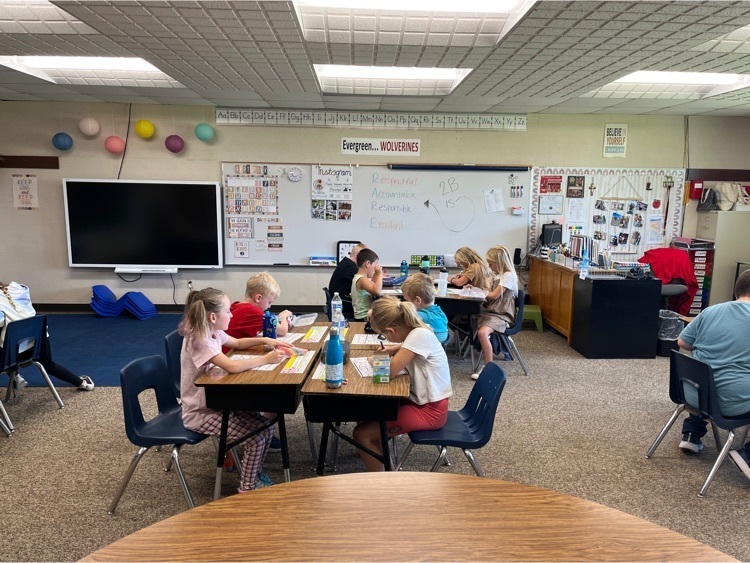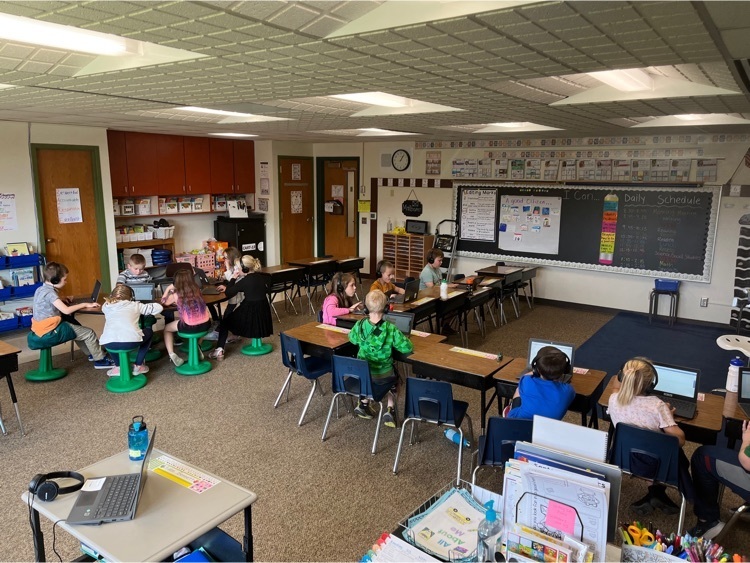 Crossroads Open House is tonight, September 21, from 6:30 - 8:00 pm. Come tour our child's classroom and meet their teachers.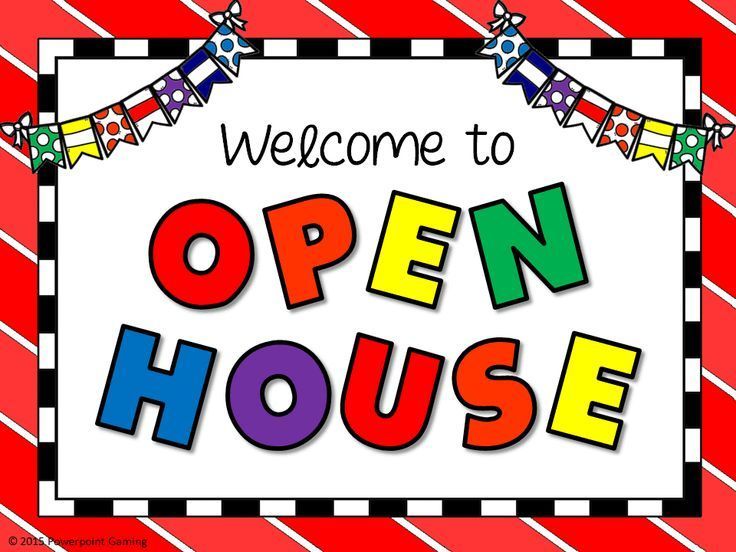 Is your schedule free once or twice a month? Would you like to invest in quality time with kids? We have many options for substituting (does not require full-time work)...you can substitute as little or as much as you'd like. Call us today for how you can be a part (406-751-1111) or just apply online at:
www.evergreensd50.com