Preschool/Early Kindergarten Programs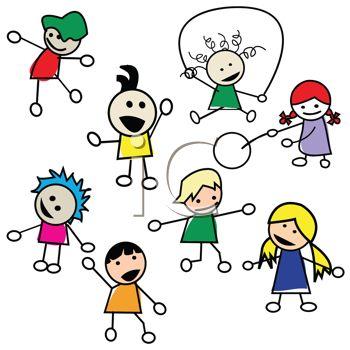 The positive impact of quality early childhood services can be life long. We are fortunate at Evergreen School District to have two programs, in addition to Kindergarten, that address the needs of young children. Both the Early Kindergarten class and Special Needs Preschool programs are focused on early literacy development. We also provide services to children ages 3-5 who are identified as eligible for special services in Evergreen and throughout the rural Flathead Valley. Schedules vary according to the child's needs in order to access appropriate services.

Our team of providers includes highly skilled professionals (occupational therapists, physical therapists, two certified teachers, and a speech language pathologist). We are also fortunate to have skilled and dedicated paraprofessionals in each classroom.

Our full time professional staff include:
Dawn Black, Special Needs Preschool Teacher

Lisa Lake, Early Kindergarten Teacher

Johanna Nolin, Speech Language Pathologist

Our students are also served by: 2 contracted therapists (Katheryn Heermann, Occupational Therapist and Dulcie Berube, Physical Therapist), qualified paraprofessionals, and collaboratively with other agencies.
As the director of the preschool programs in Evergreen, I welcome your questions, concerns, or comments. Please don't hesitate to contact me at 751-1111 ext. 3 or my email: mmeehan@evergreensd50.com.

Sincerely,
Mary Meehan, Ed.S.
Director of Special Services
Telephone Numbers
East Evergreen Elementary (406) 751-1121

Evergreen Special Services Administration (406) 751-1111 ext. 3
Preschool Serving Children with Special Needs: Teacher, Dawn Black
Morning Preschool
8:00 - 10:30 a.m.

8:30 - 11:00 a.m. individualized programming with STAR program

Tuesday -Friday
Afternoon Preschool
12:00 - 3:00 p.m.

11:30 - 2:30 p.m. individualized programming with STAR program

Monday through Thursday
Early Kindergarten: Teacher, Lisa Lake
Monday through Friday

8:25 a.m. to 2:55 p.m
Professional Development
CSEFEL/Pyramid Model Intervention

Early Reading Intervention

Teacher coaching and evaluation of instructional practices

Home Visting
Factors for Participation/Placement in Preschool Serving Children with Special Needs
Residence in Helena Flats, Big Fork, and Evergreen School Districts or Flathead Special Education Cooperative.

Eligiblity for special education services according to IDEA.

Established need for special instruction in a special education setting.

Ages 3 to 5 (if 5 prior to September 10).
Factors for Participation / Placement in Early Kindergarten
Evergreen School District residents are given preference (IEP related decisions may result in Evergreen Preschool placements for children previously enrolled in the Preschool serving children with special needs).

Limited ability to access other preschool settings such as Head Start, private preschool, etc…

Limited opportunity to participate in preschool prior to Kindergarten due to the child nearing Kindergarten age.

The child's need for a preschool experience based on the screening results.
Curriculum
Language for Learning

Phonological Awareness

Opening the World of Learning (OWL)

Community Experiences

Family Literacy