Evergreen College Scholarships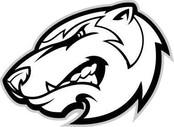 Evergreen School District #50 is proud to offer four different scholarships totaling $3,600.
Each scholarship is for a different phase during your college experience.
In order to apply for any of these scholarships, you must have graduated from Evergreen Junior High School.
Please call Evergreen School District at (406) 751-1111 for further information.

Please see each application for a specific scholarship and award criteria and due date. Each scholarship will be awarded without regard to race, gender, creed, religion, age, national origin, or disability.
A copy of this opening page can be found here: (download link)